Personal Confession: My Experience Dealing with Premature Ejaculation
The following post is an anonymous, true confession from a Los Angeles local dealing with Premature Ejaculation
After being on the singles market for quite some time, I decided it was finally time to get back into the dating game. Given that I've always been a relatively shy person, I have difficulty approaching girls at bars or clubs. When it's time to walk up to them and strike up a conversation, I just freeze. As beautiful as they may be, and as badly as I want to walk up to them, and as much as my friends encourage me to, I just can't get myself to do it. My fear has resulted in countless failures to have the courage to walk up to a girl I've been interested in and make a move. Rather than continuing to struggle with the same issue over and over again, I decided to try out the dating apps. I downloaded Tinder, Bumble and Hinge to start. I uploaded some of my best looking photos and wrote a bit of a profile for myself. "UCLA grad, barista at Peet's coffee, freelance graphic designer, avid Lakers fan." Before I knew it, I was swiping away!
After a week on the apps, I had managed to connect with almost six people! I was pumped. This is something that never would have happened to me at the clubs. I was engaging in meaningful conversation with three of them. From one in particular, Jennifer, I saw the potential for something meaningful to come about. As I learned more about her from our online conversation, the more and more I was intrigued. She was an elementary school teacher who had recently moved to Los Angeles from Oklahoma City and was looking to get into a relationship of her own. After a couple more days chatting through text, I finally decided to ask her out to dinner. 
For our first date, I decided to take her out to one of my favorite Italian restaurants in Santa Monica. It turned out to be a huge success. The chemistry was there, the conversation was easy, and she was even more beautiful in person. Just as I was dropping her off, I told her "I really enjoyed tonight. I'd love to see you again sometime soon." She responded, "thanks for a great night, Adam. I'd love to do it again too." I really thought I had struck gold. We continued to speak over the course of the next couple days, and I asked her out once again, this time to drinks and bowling. I can't call myself the best bowler out there (I usually play with the gutters up), but we both decided to challenge ourselves this time and played without the gutters. While I can't say that was the smartest move, based on my total score of 117, we still had our fun. In fact, we were both so excited after Jennifer's first strike that we may have snuck in a little kiss!
Before we knew it, we were onto our third date, this time a Lakers game. It was only fitting that with me as a lifelong Lakers fan and her being from Oklahoma City, we went to the Lakers vs. Thunder game. And what a game it was! We got onto the Jumbotron for our wild dancing, enjoyed some drinks and peanuts during the game, and witnessed a spectacular performance from both teams. As we left Staples Center and walked down Figueroa, I invited her back to my apartment, which was only blocks away. As we walked back to my apartment, hand in hand, I thought this would be the night. Our first three dates had gone spectacularly well, and there was undoubtedly a strong sense of chemistry between us.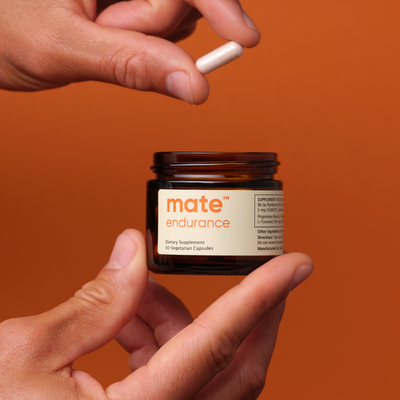 As she sat down on my couch, I brought us both a glass of wine. We sipped away, while speaking with one another more about our lives, our hopes, our aspirations, and our dreams. We came closer to one another, with my hand massaging her leg and our eyes locked into one another's. We began making out on my couch, with my end on her cheek and her hand on my thigh. It was incredible. Just three weeks ago, we were chatting over a dating app. And now, we were making out on my couch. 
The energy escalated even more, and before I knew it, we were heading into my bedroom. A certain amount of fear and anxiety overcame me, as it usually does going into sex, given my past experiences. Performance anxiety would definitely be the best way of describing it. Nonetheless, shoes started coming off first, then pants and socks, and finally shirts. We both got under the sheets. After about 20 minutes of foreplay, it was time for sex. I was both excited and nervous at the same time. I knew premature ejaculation was something I had suffered from in the past, but I was hoping this time would be a little different. I had made it a goal for myself to last longer in bed, and I wanted to make sure Jennifer enjoyed this experience as much as I did. I put on my condom, knowing that this would help me achieve a delayed orgasm. And it definitely did, but unfortunately not as long as I wanted. After just about one and a half minutes of sex, I came in the condom and was no longer able to continue. Jennifer had made some moaning and groaning sounds during the sex, but I knew she hadn't finished. I hadn't heard the big orgasm come from her. I felt a bit embarrassed, as I laid there next to her having finished before she had. She told me she enjoyed it and not to worry, but I knew I needed to learn ways to last longer in bed. 
After the experience, I spent more time completing my research on causes of premature ejaculation and learning about methods on how to prolong ejaculation. I read through countless blog posts, explored multiple websites for natural remedies for premature ejaculation, and learned about how best to approach the conversation with Jennifer. I have since incorporated daily meditation into my routine, oftentimes masturbate before going out on a date, have added a herbal, natural premature ejaculation pill to my daily regimen (I chose to go with mate endurance because it was one of the few with clinical backing and proven effectiveness) and communicate more about the issue with my partner. That partner is Jessica. We started dating!
Although our first sexual encounter could have been a better one, she was proud of me for taking steps to improve it rather than just let it be. More often that not, she now cums before I do, and I'm still able to go! I can't pinpoint what the exact solution to my premature ejaculation problem was, but I'm now less anxious going into sex, have longer lasting sex, and am overall a happier person, both in my personal and professional life. While my relationship with Jennifer does sometimes lead to skirmishes, as all relationships do, we never fight about the sex, given that we're now both able to achieve orgasms and have amazing sex!
This article is for informational purposes only and does not constitute medical advice. The information contained herein is not a substitute for and should never be relied upon for professional medical advice. Always talk to your doctor about the risks and benefits of any treatment.
---